Welcome
Congratulations on taking your first step toward making changes in your life and becoming a balanced, healthy, and satisfied person.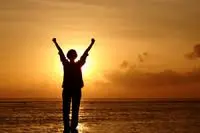 As a clinical psychologist, my goal in our work together is to help you discover your true self and lead to a life worth celebrating. While difficult experiences are an inevitable part of life, you don't have to suffer. Instead, we can work together to resolve and overcome your challenges. Therapy is a unique journey for each person that incorporates your personal values, strengths, cultural identity, and beliefs. I utilize a wellness-based approach that incorporates empirically validated therapy techniques and an individualized plan to best help clients meet their personal goals. Clients are treated from a whole-person perspective, working with them in a collaborative, supportive relationship.
I am committed to creating a safe, welcoming, supportive place where you are treated with kindness, acceptance, and respect. You are given permission to be just as you are, while working toward the growth and happiness. I believe every human being is deserving and capable of self-confidence, inner peace, self-love, and healthy living.

If you are looking for extra support and guidance through a challenging situation or you are just ready to move in a new direction in your life, I look forward to working with you to achieve your goals and to become your best self.

Thank you for your interest in my practice. Please call or email me for an individual, couples or family therapy consultation today.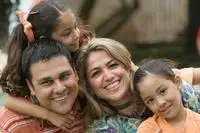 Dr. Buss is a licensed psychologist in Texas (Lic. #36486) and California (Lic. #25452). She works in private practice in Austin, TX, providing therapy, biofeedback, assessment, and health psychology services. She also provides telepsychology services to people living in the following states: Texas, California, Arizona, Colorado, Delaware, Georgia, Illinois, Missouri, Nebraska, New Hampshire, Nevada, Oklahoma, Utah, and Pennsylvania. Dr. Buss has a Ph.D. in Clinical Psychology with an emphasis in Health Psychology, and a special interest in health and wellness. She works from a whole-person perspective, helping individuals find their growth and to become their best selves.